I know I'm going to have a lot to say about the race, so I want to write down the chronicles of what I go through before, during, and after the race. So here is the BEFORE.
Friday: The Drive
Actually, this section should be titled "Before the Drive" because it starts in East Lansing. Before mom, dad, and I left for Boston, the MSU Kinesiology Department held their annual Awards Luncheon. I was lucky enough to be recognized with an award and mom and dad got to be there with me.
Right after the luncheon was over, we got on the road. It's an 11+ hour drive from my place so we weren't going to make it all the way to our hotel. We took the route through Canada which included a pit stop in Fort Gratiot to see some of my favorite people :)
After stopping for a quick visit with my besties, we made the drive through Canada. As many of you know, I love How I Met Your Mother (and if you didn't know, now you do!) They constantly make fun of Robin being from Canada. These clips were all I could think as we were driving through Canada so I'm just going to leave them here for you to enjoy!
One of the good things (okay the only good thing) about going through Canada, was that we were able to see Niagara Falls. What's more is that we were able to see Niagara Falls at sunset. Just beautiful.
Saturday: The Boston Marathon Expo
Upon arriving to Boston, my parents and I went right to the expo so I could pick up my packet and bib number. As we were walking to the convention center, we passed an Uno's restaurant and who was sitting outside but my friends Julie and Lindsey! Then once we got to the expo, while I was in line for my shirt, I heard someone say my name from right behind me. I turned around and see the familiar face of my friend Chris! It was so good to see so many people I know in such a big place with so many people.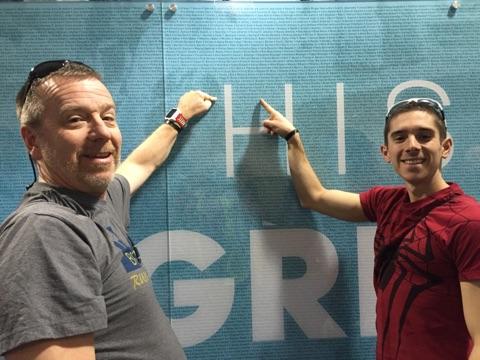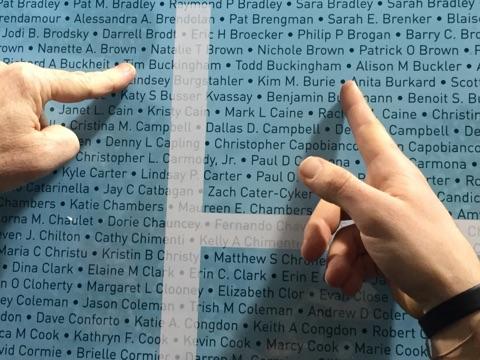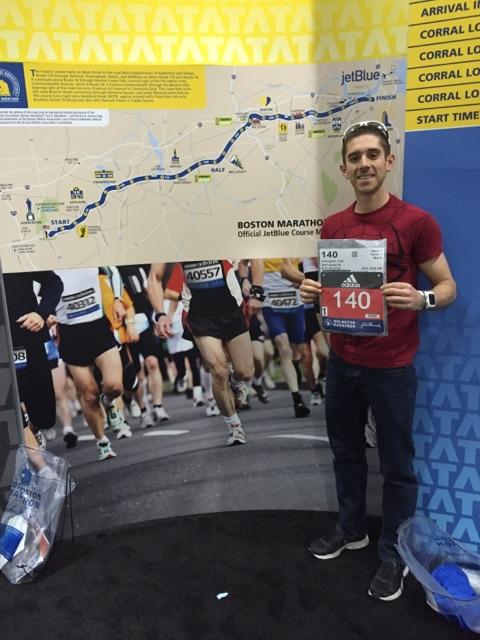 Sunday: A Trip to Hopkinton
Mom, dad, and I took a trip up to Hopkinton where the start of the Boston Marathon will be tomorrow. We got to see the start line and a couple of cool things around the town. Then we drove the first 6 miles of the course on our way back to the hotel. It was nice to see where I would be running and get a feel for how it was going to be. Afterward, my parents wanted to go back to the expo so I dropped them off at the train station. Lucky for me, the train station was within walking distance of a local bakery so I couldn't NOT stop for a visit! :)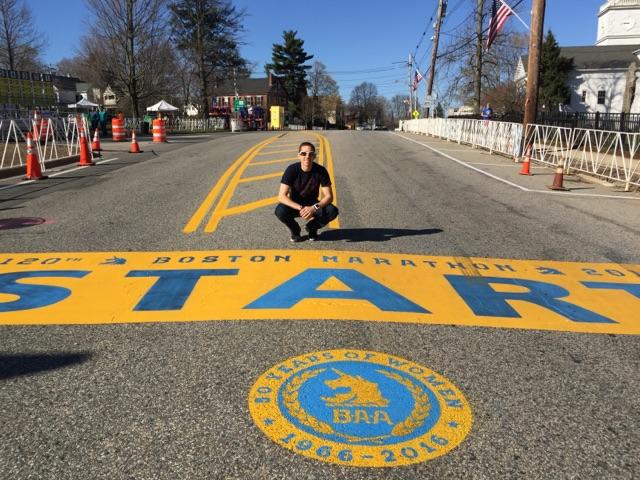 The rest of the day was filled with rest and relaxation. I even got to take a little nap while mom and dad were at the expo. I knew i wouldn't sleep too well that night, so I wanted to make sure I got my rest in when I could. I laid my race uniform out and I even got some special treatment from mom to prep me for the race tomorrow morning!
To be continued in the DURING!